Smilee Prashant Bhatt is a 16 years old writer who has written 100+ poems, micro tales, short stories and all the other genres. A co-author of over 100 anthologies and compiler of 6 anthologies, Smilee is also the Content Executive of Digital Golgappa and Main Team Supervisor of Pixie and Pexels Publication.
"Gururbrahma, Gururvishnu Gururdevo Maheshwar:. Gurursakshat Parabrahma Tasmai Sri Guruve Namah".
"Guru,who is a guru? Our teacher? Or our friend?" asked someone,
Guru is someone in whom we find our friend,our guiding light,our teacher,our peace,mostly everything! We have many guru's in life,we are our own guru too.
We learn something or other from our relationships,we learn things from ourselves too. In life,no matter how successful you are;never ever forget your gurus. Your gurus have been the cement for your achievements,your gurus are the one because of whom you're here today.
From learning ABCD to learning how to calculate value of x&y,how to live life,how to let go of negativity, they've been there for us.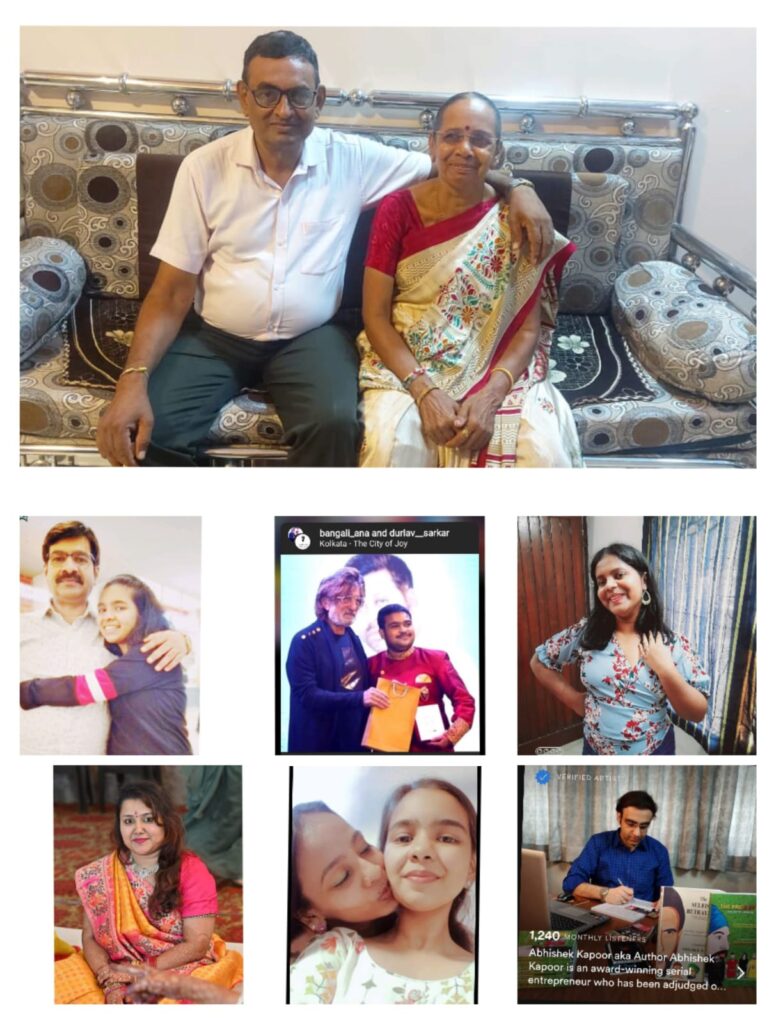 Some of my Guru's without whom I wouldn't have been where I'm today:
My mom,Hiral Bhatt, My father,Prashant Bhatt,my grandparents Mrs.Rasila Chheda & Mr.Manilal Chheda. Sujata Patil, Haresh Patil and Paresh Modi. Soma Chaterjee, Gouri Bhattacharya, Lavanya Venugopal, Ishani Agarwal,Abhishek Kapoor, Durlav Sarkar.
Special thanks to Podar International School, CBSE Nerul for always supporting young talent!
All my love and best wishes to all the Guru's who have been there for me. I promise I'll make each one of you proud one day!
About Smilee Prashant Bhatt
Smilee Prashant Bhatt (7th April 2006) is 16 years old girl who started writing five years back, until now she has written 100+ poems,micro tales,short stories and all the other genres. Her loneliness inspired her to write. She is born and brought up in Maharashtra. She has been co-author of 100+ anthologies. She has compiled 6 anthologies.
She is the Content Executive of Digital Golgappa. Main Team Supervisor of Pixie and Pexels Publication.
She has been featured in Africa's magazine named as Classico Opine and has been featured in Diaspora times global which is a weekly newspaper. She has been on the cover page of Merged Array Magazine 8th edition.
She has drafted interviews for some of the known personalities such as Rani Chatterjee,Priya Ahuja Rajda, Vrushika Mehta,Poonam Rajput Shafaq Naaz etc.
She is the Applause Awardee of the year 2021, and she has also been awarded as the most phenomenal epitome of revolutionary initiatives and changes by AwardsARC, Mahadevi Verma Sahitya Shiromani Award by Cherrybooks Awards and has been awarded as the Writer of the year 2021 by Be Star Studios.
She has a community named The Powerful Teenagers which is made for helping teenagers with all their problems.
She is also the co-founder of a small biz named Queencyetic.
You can search her name on Google,all her social media links would appear.