Rahul Lakhanpal is a singer, song writer, and composer based in San Francisco, California, USA. He specializes in Bollywood, Sufi Rock, and Retro Stuff. Originally from Mohali, Punjab, India, Rahul recently performed live for an event by Indian Cinema Events at the 75th Cannes Film Festival.
What drives Rahul is passion for live music, for spirituality, for liberation, for rock, for creativity, and for performance. Passion to never ever give up. He realized that the circus of music and life is competitive and cruel, and the pinnacle is reserved only for those who Dare To Dream!
Based in San Francisco, California, Rahul Lakhanpal is a popular singer-songwriter and composer originally from Mohali, Punjab. He is a musician who specializes in genres such as Bollywood, Sufi Rock and Retro Sufi. A composer and singer for the 2017 Hollywood film "The Tiger Hunter", Rahul was recently at the 75th Cannes Film Festival where he was invited to perform live at one of the events organized by Indian Cinema Events. 
Rahul Lakhanpal At Cannes Film Festival
Cannes Film Festival is the biggest film festival in the world, a Mecca for film professionals globally. "This isn't the first time I have performed at Cannes", says Rahul.
Lakhanpal also performed at Cannes in 2018 where he paid tribute to the late superstar actor SriDevi in front of Bollywood personalities such as Bonney Kapoor, Subhash Ghai, and AR Rahman. 
This year's Cannes Film Festival is special for India as India has been selected as "Country of Honor". Rahul went to the first week of the two week festival, which was filled with film premiers, networking, and award ceremonies.
Amid the glitz and glamor of celebrity sightings, and red carpet events, Rahul said he was focused on his fruitful meetings with other producers, film makers, musicians, and friends from the film industry. He was able to network with multiple artists such as Kamal Hassan, R Madhavan, Nawazudin Sadiqqui, Deepika Padukone, Ranveer Singh, filmmaker Gurinder Chadha, and A.R. Rahman.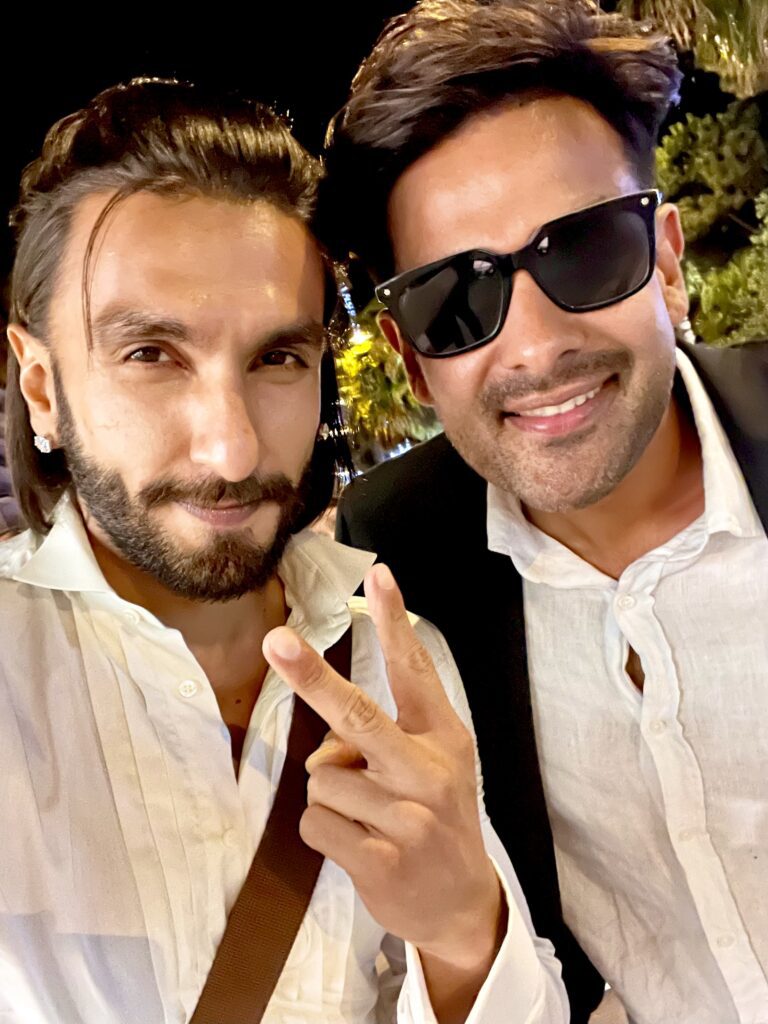 "I sang my original compositions in front of Mr. Rahman and chatted with him about my style of music which is mainly Retro Sufi and Sufi Rock. He loved my work. Cannes is one platform where you get an opportunity to approach biggest stars and artists from the film and music industry" said Rahul in a quick chat with us.
The future is bright
The Mohali Boy, as he loves to call himself, has released a plethora of independent songs along with music videos on YouTube and various other digital platforms. He is currently working on an upcoming Bollywood film and one Pakistani movie as a composer / singer.