Madhurima Guruju an aspiring poet, educator and a writer who was in the news for her upcoming book or writing activity had been missing from presence lately. After having recovered from health issues, Madhurima is now back to normal life which according to her, was a nightmare to deal with tough times on her own.

Madhurima hasn't been active on social media lately, as to which she doesn't feel regretful of ghosting herself, especially after how her naive activities caused her enough troubles.
'I was extremely active on social media, sharing every detail of my life. But had I known a little of its adversity, I wouldn't have put myself into exposure. Nevertheless, situations do teach great lessons and I learnt mine. I am extremely peaceful now and I have no regrets about becoming dormant on social media' says Madhurima.
After having acquired a reputation for her work, the assumptions came to the surface on her quitting to writings. A poet who declared the upcoming work of her novel remains to be in a discreet state now.

'I was asked, if I had quit writing. Which is absolutely absurd. During my isolation moment, it was writing that healed me to the core and there is no point of quitting now. I am still working for my novel but also I am thinking of giving wings to an idea to construct a poetry book, based on the theme; Major-the Film. This movie had been crafted in memory of the late Major Sandeep Unnikrishnan. And ever since I watched it, I couldn't help myself to relentlessly write poems about this movie. The results had stunned me after reciting a couple of poems to my friends. I am super grateful for how they have pushed me further '
It is also believed that Madhurima will be even constructing a book on the study of actors and the author is currently researching the topic.

'I did start this project a very long time ago, but due to the deprivation of sufficient knowledge, I had to shelve it but now I have begun researching from ground work. Spilling the details will be too early for now, so I will keep this mum and will keep it posted" said Madhurima Guruju.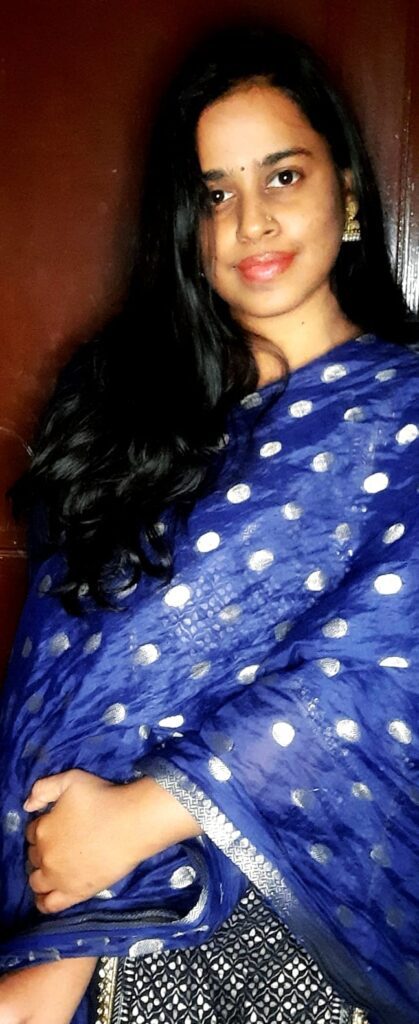 However, it is now evident that Madhurima has revived but minimised her activities in social media which isn't a regret feeling causing her, as she strongly believes that nothing is significant than her mental well being. The author has a couple of book projects- a fictional novel and a poetry book. With all that love and admiration she has been pouring on to these projects, we would love to present one of her poems from her current upcoming poetry book project based on Major the film theme.
My mother once told me a strong man with brave heart can move mountains,
his arms can demolish the mishap land and his every footstep will long live the revolution.
A strong man can endanger himself to rescue his children from armed weapons.
A strong man can tear his skin to pacify the anguish flesh.
A strong man doesn't fall even with crippled legs as he shields the world with his crimson eyes.
He starves until the nation is unleashed and served with freedom from shackles.
He cries of joy when bullets are shoved down the poisonous prisoners.
And he cries when his mother tumble into a foreboding death.
A strong man is a soldier,
a fierce fighter,
whose death is celebrated in glory,
whose victory sparkles like shooting stars in looming storm.
Fighting the war far from home,
forgetting how it feels to fear,
battling all around,
the brave soul lying motionless on ground,
behalf of his motherland,
in memories of sacrifices,
there is a strong man,
a fierce soldier,
for they shall be remembered,
is welcomed home.
With this to conclude, we are looking forward to her releases and wishing her a great luck