Cherry Book Awards aims to promote and award the literary talent across the globe. It is the most media featured book award event post the pandemic. The nomination charges are the lowest and it has gained the tag of being the most interactive and one of the most loved book awards.
Cherry Book Awards Season 4 Winners are :
Romila Chitturi – Best Author Fiction
Dr. Vasudha Kapoor – Best Author Non-fiction
Upama Ghosh – Best Author Poetry
Shishira Srinivasa – Best Youth Literary Figure
Gaanz M.Y. – Best Youth Literary Figure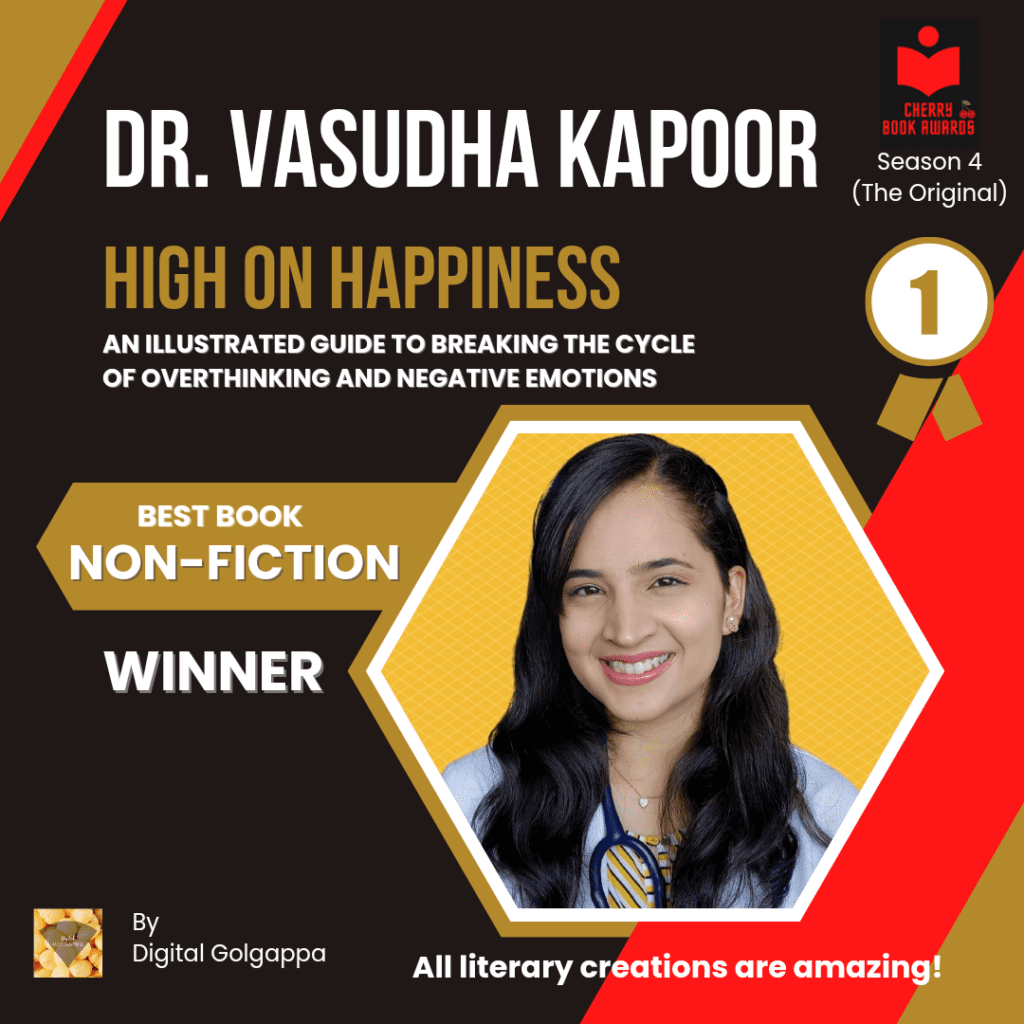 Digital Golgappa and Cherry Book Awards congratulate the winners.